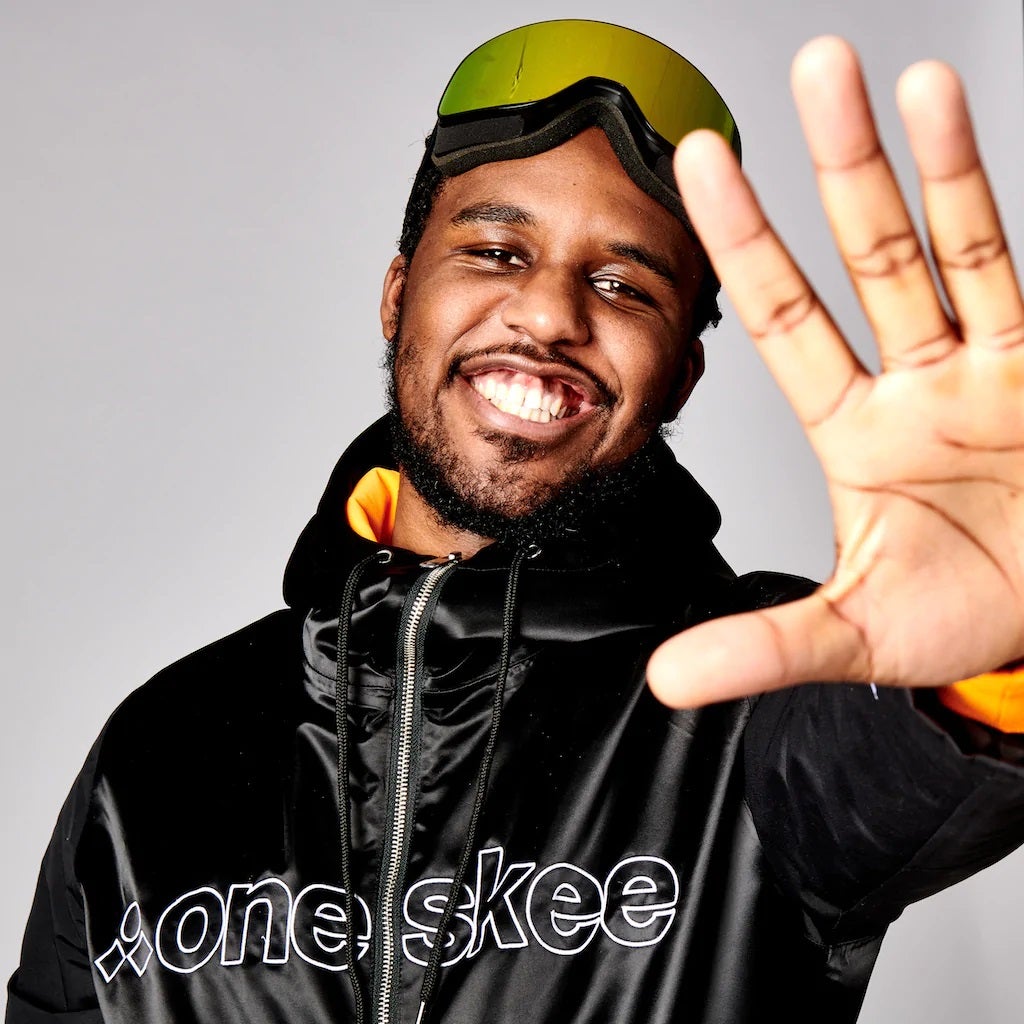 Novelist
Kwadwo Quentin Kankam, aka Novelist, is a London born British grime MC and music producer. MOBO nominated and once dubbed as "the new face of grime", Novelist is carving out a big reputation within the UK music scene.
We noticed Novelist wearing one of our suits back in 2018, it wasn't on skis or a snowboard, it wasn't anywhere near snow, in fact he didn't even know it was a snow suit.
On the13th October 2018, National Album Day in the UK, Novelist was pictured stood next to folk singer-songwriter legend Billy Bragg in London at King's Cross St. Pancras station, wearing one of the loudest one piece suits we've ever designed. He simply loved our style, and we loved seeing someone wearing it outside of the "normal" environment it was traditionally made for.
Ever since then we've had a close relationship with Nov. He's performed at season launch parties for us in London, and we've even collaborated on some product designs.
Follow Novelist on Instagram by clicking follow Novelist.