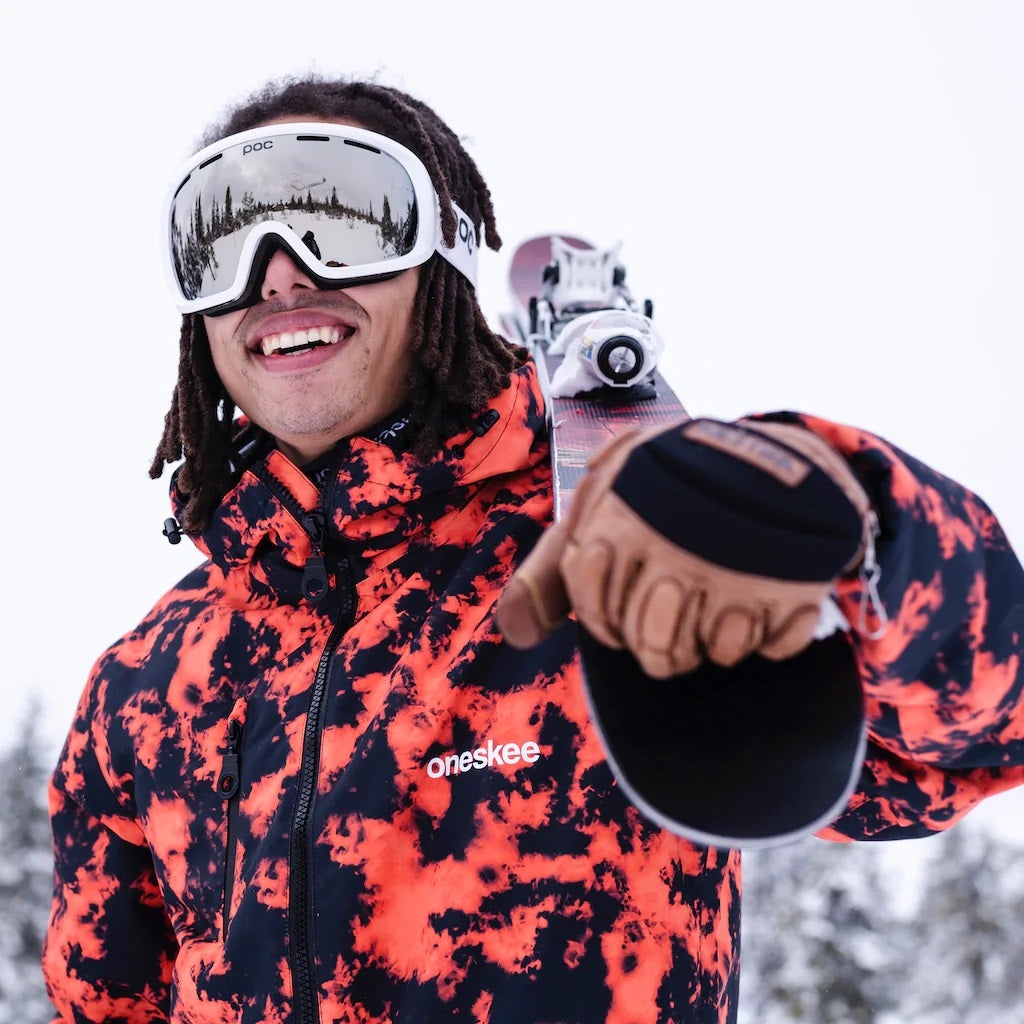 Victor White
When somebody mentions Barbados, skiing is not the first thing that comes to mind. But Victor White dared to make history for the paradise island, when he took the country's first winter sports medal at the 2019 Europa Cup in Poland. With a Barbadian father and Finnish mother, and Victor himself being born in Sweden, this talented athlete grew up between the cold climates of the nordics and the idyllic tropics of the Caribbean.
Enjoying more than 10 years in the competitive free ski scene, Victor has now chosen to undertake a new path, as he is now studying at the prestigious Stockholm School of Economics alongside some of Sweden's brightest minds. However, that doesn't mean Victor has stored away his ski's for good - he is more excited than ever about what the future holds, especially in regards to a secret ski project that he is currently working on... stay tuned!
"Skiing is a lifestyle. And this lifestyle is something I believe Oneskee captures within their brand. As Oneskee partners with unique individuals with authentic stories, it's clear to me that this is a brand that dares to be different - a quality that I can strongly attribute parts of my success to. Life's too short to stand in line which is why I always dare to be different and will continue to do so with Oneskee."
Follow Victor on Instagram by clicking follow Victor.